Open Hours
8:00am - 5:00pm Mon - Fri

1800 634 644
Sales + Customer Service
Matrix Piping Systems are offering the best way to sleeve piles for jetty's and piers. As we all know, steel rusts and concrete corrodes quickly when exposed to sea water, fresh water or even just the elements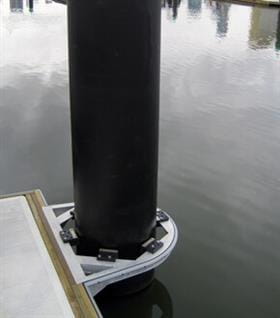 in the average marine atmosphere. The best way to prevent this is to encase your steel or concrete piling within our thin wall (or thick wall) poly pile sleeves, which are made from HDPE pipe. Quick to install, economical and long lasting, poly pile sleeves are the ideal way to increase the life of your marine assets.
When you are choosing the size of your poly pipe pile sleeves, you need to consider the outside diameter of the pile you are encasing and the internal diameter of the poly sleeves. The greater the difference between these two measurements, the more grout is required, which is a costly and lengthy process. We recommend you choose a sleeve with an internal diameter as close to, but slightly bigger than, the pile you are encasing.
We can assist marine companies in the selection process of their marine pile protection, including sizing, costing, site requirements and cost reduction. For a quote, please fill out the Contact enquiry form at the bottom of this page with your quote request.
Don't hesitate, we are here to help!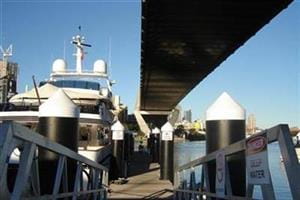 Sales + Customer Service:
T. 1800 ...click to reveal 634 644
Head Office:
5 Richards Rd Swan Hill Victoria 3585
Melbourne Despatch:
2 Richards Circuit, Keilor Park Victoria 3042
(by appointment only)
Products
Get in Contact
Head Office
5 Richards Rd Swan Hill Vic 3585

Melbourne Despatch
2 Richards Circuit, Keilor Park Victoria 3042
(by appointment only)