Poly Pipe for Water Treatment
Not a traditionally used piping material in a conservative industry, the proven benefits of poly piping are beginning to impact the design of new industrial and municipal water treatment plants. The real advantages of HDPE Pipes are many, such as being fully welded with no mechanical joins to thrust or back block. A real performer in wastewater pipeline applications, its low friction internal surface gives minimal head-loss and has excellent resistance to fat deposition.
As a genuinely non-corrosive pipe alternative, poly pipe doesn't rely on coatings or linings which can de-laminate or wear off, HDPE pipe is UV Stable, resistant to pump shock, with excellent durability. Every Matrix Piping client is unique, and so is every Matrix HDPE Poly Piping solution. What always remains the same is our full commitment to quality and service.
HDPE Water Treatment Pipe Being Installed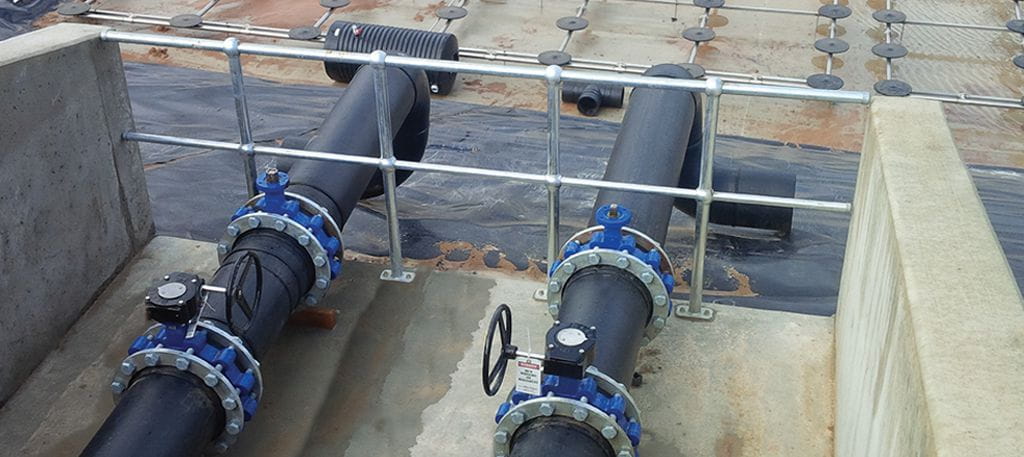 Sales + Customer Service:
T. 1800 ...click to reveal 634 644
Head Office:
5 Richards Rd Swan Hill Victoria 3585
Melbourne Despatch:
2 Richards Circuit, Keilor Park Victoria 3042
(by appointment only)